Marks Manager - ERP Application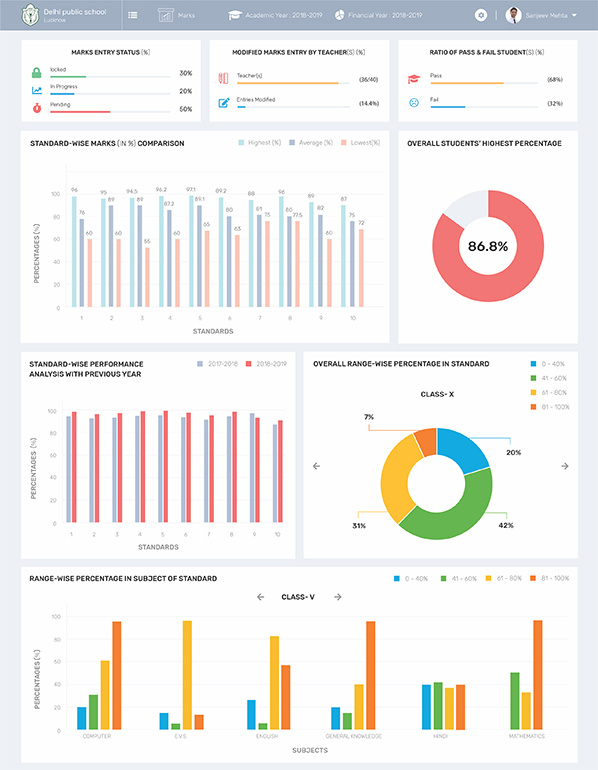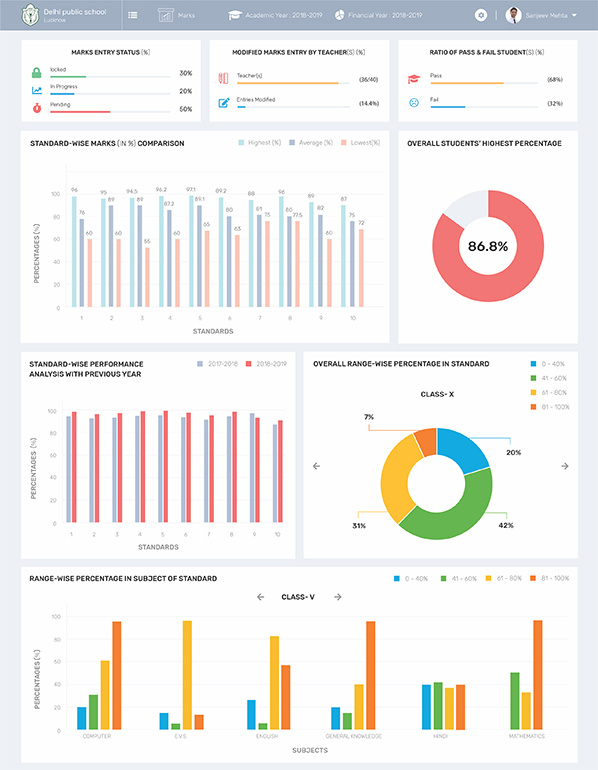 This was my first project when I stepped into the world of programming.
Marks manager is widely used by schools in India, Australia and UAE for managing student records.
When I joined Franciscan Team, they already had a Windows Application for Marks Manager.
Soon need arised to have a online marks manager.
I spent few weeks to learn more about the technologies used at Franciscan, school's requirement and then went on to develop online web application of Marks Manager.
Major challenge was to sync all sort of data among various applications being used at schools(Payroll, Library, Offline systems, Online Systems)
The application itself has ability to print/export reports in various formats (excel,html,pdf)
With logins for various user roles (Super admin, principal, teacher)
Lots of stored procedures and methods were used to save/get loads of data into/from the database.
Several javascripts were written to change focus(By arrows keys) to different textboxes for better user experience.
Auto calculating of grades (From Marks) while user input a value in the textboxes.
Franciscan solutions pvt. ltd. provides all sorts of ERP softwares to schools for managing everything (From students records, payroll, library etc).
For more information visit this link Marks Manager
This is a demonstration of my work, skills and achievements. All copyrights for this project are reserved by client or employer.