Monet Aesthetic Clinic Website




At Monet Aesthetics, they believe that beauty is different as you age and we should embrace the differences like a Monet painting. in a new way rather than everyone looking the same. They want everyone to define themselves, they care about your wellness inside as well as out.
Technologies Used:
Custom wordpress theme from scratch
HTML
CSS
javascript
jQuery
SVG animation
email.js
lozad.js
waypoints.js
vivus.js
viewportchecker.js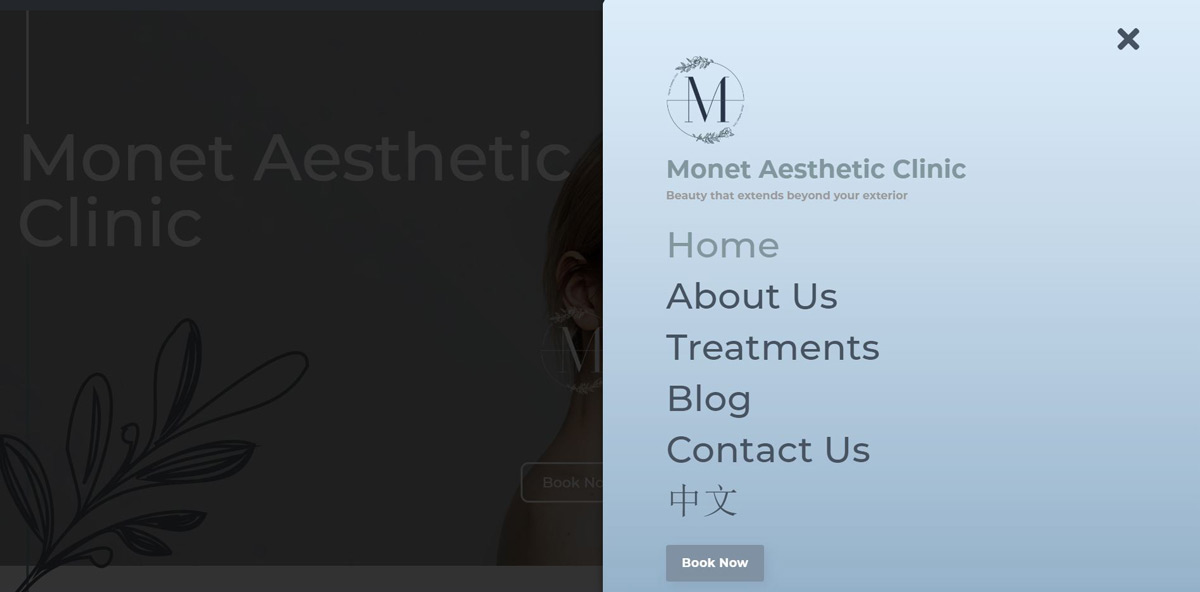 This is a demonstration of my work, skills and achievements. All copyrights for this project are reserved by client or employer.